EnWave Corp (CVE:ENW) is developing commercial applications for its Radiant Energy Vacuum (REV™) dehydration technology in the cannabis, food and pharmaceutical industries.
The Vancouver-based advanced tech company offers industrial-scale dehydration technology, and also provides machinery for drying bulk biological materials and pharmaceuticals in vials.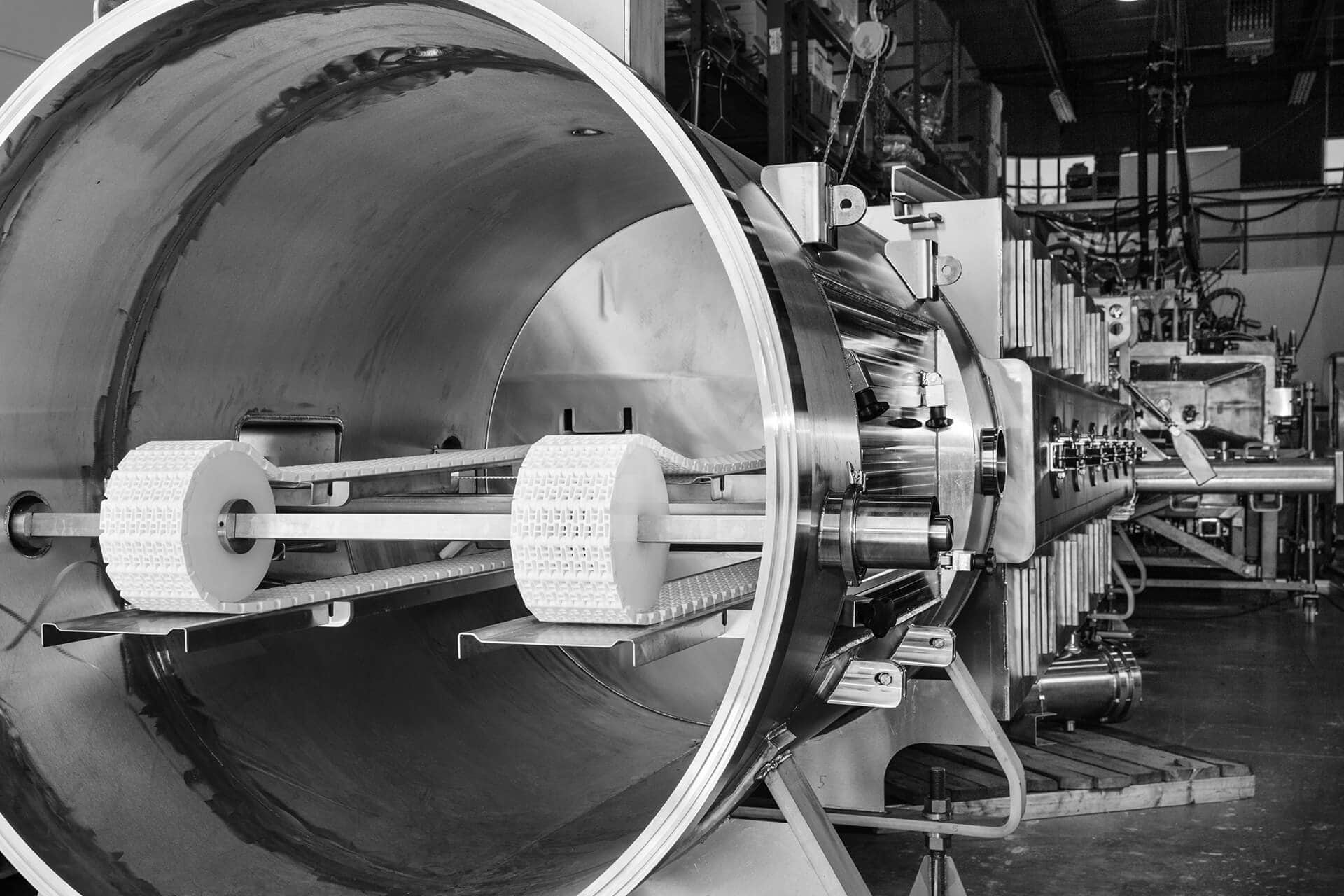 Radiant Energy Dehydration is a rapid, low temperature drying method that maintains the product's colour, flavour, and nutrients during the drying process. The company says it is faster and cheaper than freeze drying, with better product quality than air drying or spray drying. EnWave licensed the original REV technology from the University of British Columbia (UBC) in 1996, developing it to commercial scale in 2008.
The idea behind REV is pairing of microwave energy under a vacuum to quickly dehydrate materials. EnWave's patented vacuum-microwave technology allows for uniform drying with flexible moisture content, a benefit as compared to freeze-drying or air-drying.
Cannabis an exciting avenue
In the cannabis world, time is money and EnWave's technology can reduce the time required to dry cannabis from between five and seven days to less than an hour. The company says its low temperature drying retains cannabinoids and terpenes and its low-pressure drying prevents oxidation.
The small machine footprint can help reduce the need for oversized drying rooms, with the drying time at an estimated 40 minutes from fresh to dry. The low temperature drying retains cannabinoids and terpenes, the low-pressure drying prevents oxidation, and can deliver "excellent" aroma and appearance, according to the firm.
Here's an example for one of EnWave's machines: its 120 kW quantaREV® system can dry about 840 kg (1850 lbs) of wet cannabis flower in a eight hours, or one shift, producing about 190 kg (420 lbs) of dry flower per shift. Multiple that over a year? Operating 16 housr a day, five days a week, a single machine can dry around 420,000 kg (925,000 lbs) of wet cannabis, which would yield about 95,000 kg (209,000 lbs) of dry cannabis per year.
Multiple commercial platforms
EnWave has multiple commercial platforms, including nutraREV, which is used in the food industry to dry food products quickly and at low-cost, while maintaining high levels of nutrition, taste, texture and colour; powderREV, used for dehydrating food cultures, probiotics and biochemicals, such as enzymes, below the freezing point. The company's quantaREV is used for continuous, high-volume low-temperature drying.
How it is doing
EnWave has turned it on in 2019 so far, with a host of deals across global markets and industries.
At the end of May, the firm announced Aurora Cannabis Inc (TSE:ACB) (NYSE:ACB) has exercised an option that will see Aurora use EnWave's proprietary Radiant Energy Vacuum (REV) dehydration technology for drying cannabis in South America, aside from Peru. The firms inked an exclusive, royalty-bearing commercial licence agreement with sub-licensing rights.
This is not the first deal EnWave has done with Aurora. Another was one that granted Aurora non-exclusive rights to use EnWave's technology for processing cannabis in Canada. Aurora purchased three machines for installation in Canada. It also inked a royalty-bearing commercial license agreement with Aurora, with the rights to grant sub-licenses, for processing cannabis in the European Union (excluding Portugal) and partnered with Aurora to develop new innovations and intellectual property related to REV and its applications in the cannabis sector by signing an intellectual property agreement and starting a number of new joint development projects.
The company also inked a number of deals with other cannabis companies, including a deal with The Green Organic Dutchman Holdings Ltd (CSE:TGOD) (OTCMKTS:TGODF) granting the firm non-exclusive rights to use EnWave's technology for processing legalized cannabis in Canada. TGOD purchased four large-scale REV machines for installation in Canada.
The firm recently shipped its first machine to Tilray Inc (NASDAQ:TLRY) and began the installation and commissioning processes on the first large-scale continuous cannabis processing line.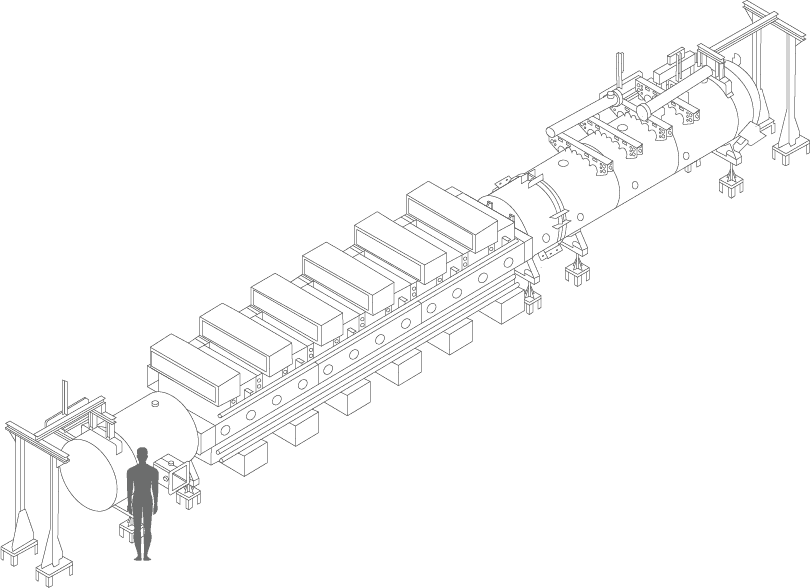 EnWave also signed an agreement with major Japanese snack company Calbee Inc (TYO:2229) and received a purchase order for a 10kW machine. According to the company, Calbee plans to "conduct intense product development in 2019 and to launch several new products through market testing efforts in 2020."
Other deals included one with Fresh Business Consulting SL, granting Fresh Business exclusive rights to produce a variety of premium food products in Peru.
EnWave also worked on developing nutrient rich field rations with the US Army, announcing a purchase of a second small-scale REV machine by the army as part of the ongoing project. The firm is collaborating with the army and its supply network, as part of a strategy to commercialize REV for high-quality field rations "with superior taste and nutrients."
2Q financials look strong
EnWave posted record revenue of C$8.8 million for the second quarter ended March 31, 2019, a boost of C$4.6 million, compared to the same period a year ago.
The firm noted that revenue growth was driven by a boost in sales and and distribution of the company's Moon Cheese product as well as an increase in REV equipment sales to the cannabis sector.
In the second quarter, EnWave more than doubled its gross profit, at C$3.1 million, compared to C$1.3 million in the second quarter a year ago.
Gross margin as a percentage of revenue was 36% for the second quarter, compared to 31% for teh second quarter last year.
The firm reported a net loss of C$224,000 in the quarter, narrowing it from the C$519,000 it reported in the same period a year ago.
EnWave reported a healthy cash position of C$12.2 million at the end of the quarter, with the Aurora Cannabis deal bringing in additional gross proceeds of C$10.1 million.
"The company is positioned with a debt-free balance sheet and cash in excess of $20 million paired with a positive cash flow profile," noted the firm in a release.
CEO says more deals to come
Contact Katie Lewis at katie@proactiveinvestors.com