Global Energy Metals Corporation (CVE:GEMC) (OTCMKTS:GBLEF) (FRA:5GE1) has shared results from the 2020 surface sampling program at the Monument Peak project in Idaho, which confirms the presence of "significant copper, silver and gold mineralization."
The Monument Peak Project in Lemhi County consists of 69 claims covering approximately 1,380 acres (558.5 hectares). It is an exploration-stage, high-grade, copper-silver-gold project, which covers two past-producing copper mines: Jackson and Hungry Hill.
Past work on the project from the early 1900s through the 1980s identified significant copper, silver mineralization along a 3,200 metre (m) trend that is generally from 3m to 6m thick, but locally reported to be as much as 53m across. 
The company's fall 2020 program, undertaken by DG Resource Management Ltd., included the collection of 56 rock samples to confirm historic results.
"The field work confirmed both the presence of significant Cu, Ag mineralization, but also the presence of gold mineralization," said the company. It highlighted the "arithmetic average of all grab samples at 2.34% Cu, 57.6 g/t Ag, and 0.68 g/t Au."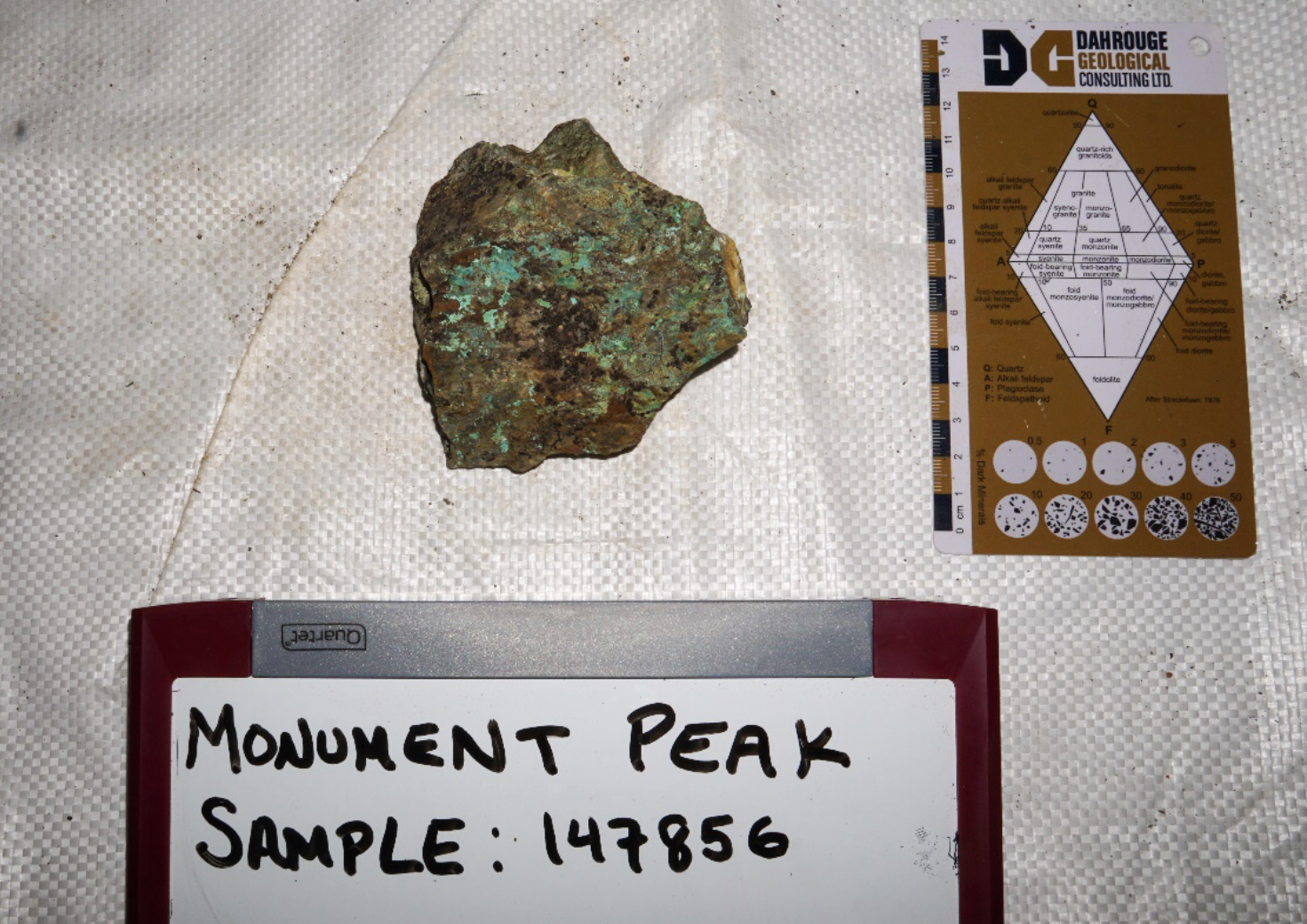 Field crews visited four known mineral occurrences - Jackson/Baker, Hungry Hill Mine, Anderson and North Showing - and confirmed the high-grade copper-silver (Cu-Ag) mineralization at all locations.
"Observed mineralization style and grade is similar across all showings, with notably higher copper grades (up to 20.9% Cu) at Hungry Hill, while the North Showing had the highest gold values, up to 11.4 grams per tonne (g/t) Au," said the company. High grades of silver (greater than 80 g/t Ag) were associated with all mineral occurrences.
In a statement, Global Energy Metals CEO Mitchell Smith said: "The ongoing consolidation of strategically located battery metals projects has allowed Global Energy Metals to establish itself as a dominant holder of highly prospective critical metals projects with strong exploration and development upside."
"Early exploration of Monument Peak has shown not only exceptionally high grades of copper, which will be needed for the US's domestic supply to continue the electrification of their transportation system, but also significant concentrations of gold and silver," he added.
The company is currently planning for additional spring/summer reconnaissance exploration at Monument Peak, which will include the completion of a NI 43-101 compliant technical report. The report will contain recommendations for an aggressive summer/fall drill program, said the company. 
Contact the author Uttara Choudhury at uttara@proactiveinvestors.com
Follow her on Twitter: @UttaraProactive